Managing Properties in Sarasota, Bradenton, Lakewood Ranch, Venice, and North Port for more than 25 years
Owners Trust Sarasota Management & Leasing
Our team is trusted by owners and investors in Sarasota, Bradenton, Lakewood Ranch, Venice, and North Port. With more than 25 years of Florida property management experience in the local market, owners and renters alike can be confident in their decision to partner with Sarasota Management & Leasing.
Leasing Guarantee
In the current market, owners need financial reassurances that the tenant that is placed will remain for the extent of the lease. With our Leasing Guarantee you do not have to worry about your tenant moving out in the middle of their lease. Our guarantee states that if a tenant we place vacates before the end of the initial term, you will not pay a Leasing Commission to find a new tenant (with the exclusion of tenants with military orders).
Property Condition Guarantee
We regularly keep you updated on the condition of your home with our photographic property assessments. However, sometimes a little extra security brings peace of mind. With our Property Condition Guarantee, you will not have to worry about the condition of your home. We guarantee that if the tenant causes damage that exceeds their security deposit, we will pay the difference up to $1,000.
Eviction Protection Guarantee
In the case of nonpayment of rent, we cover eviction costs up to $2,500 for a tenant we placed! Even the best tenants can have unforeseen financial problems. We have you covered with our Eviction Protection Guarantee.
* for our Premium/Guaranteed package
Protecting Investment Properties
From tenant placement to drafting leases to maintenance and inspections, you won't have to worry about your property when we're managing it. We're here to ensure the lease is enforced, the rent is collected, and the value and condition of your asset is protected. Owners choose to work with us because we're thorough, responsive, and the most experienced Florida property management company in Sarasota and the surrounding areas.
We Take Care of Marketing
Our marketing and leasing services begin with a market analysis, which is detailed and accurate. We'll make sure your home is ready for the rental market. The result of our marketing strategies and advertising campaigns is simple: better residents paying more money. We'll establish a competitive rental rate, show your home to prospects, and put each applicant through a rigorous screening process until we find the right residents for your property. We set the bar high for Florida property management.
We Enforce your Lease
As soon as your Resident is in place, we establish a respectful relationship and begin managing your property full-time. You won't have to worry about rent collection, property inspections, or emergency maintenance – we take care of everything. From rental laws to rent collection and security deposits to lease renewals – we are on top of things, and making sure your investment grows more successful every day.
We Maintain your Rental Property
Keeping your property maintained is one of our greatest responsibilities, and we take it seriously. Residents can reach us immediately for emergency repairs and use their online portals to document and request routine maintenance needs. Our goal is to provide Florida property management that keeps your investment in great condition and your residents happy with our responsiveness.
---

Nov 26, 2023
Survey
-
Linda
-
Sarasota Management & Leasing

Nov 26, 2023
Survey
-
Lisa
-
Sarasota Management & Leasing

Nov 26, 2023
Google
-
Lily
-
Sarasota Management & Leasing

Nov 25, 2023
Survey
-
Andrew
-
Sarasota Management & Leasing

Oct 4, 2023
Survey
-
Ann
-
Sarasota Management & Leasing
"A good property management company to rent from. Had two things needing to be fixed in my first year on the property and someone was sent out immediately!"
If You're a Landlord with Questions, We've Got Answers
Check out our free eBook, "Understanding Property Management and How To Be A Landlord". This eBook will help you:
Screen residents and do background checks.
Minimize the risk of tenant damage.
Do rental inspections and oversight.
"Sarasota Management and Leasing has been more than a home rental company to me. The five year relationship has been at a steady pace for such an amount of time because they truly have what it takes to make you feel at home while renting their property(s). With superb customer service and great attitude, I rank them at their highest! Highly suggested!!"
Find Your Next Rental Home
Residents love working with Sarasota Management & Leasing. Why? Because we make the rental process easy. Our online portal provides everything residents need to apply for a home, pay rent, and request maintenance. We're here to provide resources on local schools and opportunities. We value our residents, and we're always happy to help them feel more comfortable in the rental homes we manage. When you're looking for the best in Florida property management, look no further.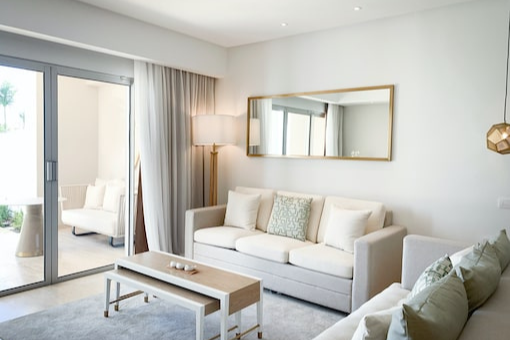 Current Residents
Our existing residents know that it's easy to communicate with us. We're here for questions, problems, and concerns. With our secure and user-friendly online portal, residents can pay rent, schedule upcoming payments, and request maintenance.
Future Residents
If you're looking for new rental home in Sarasota, Bradenton, Lakewood Ranch, Venice, or North Port, we can help you find a place to live that meets your needs. From the showing process to the lease signing, we're here to make the process as smooth and easy as possible. Talk to us about what you're looking for – we can't wait to help!
We're experts in the Florida rental market. If you're a property owner or a tenant in the following cities, we're here to serve you: